Around 50 flights have been canceled at London Heathrow Airport as the UK continues to grapple with freezing conditions. Dozens of services remain canceled this afternoon as more snow and ice is expected in the evening.
Heathrow is canceling numerous flights
London Heathrow Airport is the latest UK airport to be hit by snow and ice after a spate of flight cancellations and delays this morning. Sub-zero temperatures overnight and icy fog in the morning led to at least 48 flight cancellations and counts.
A Heathrow spokesman told the Evening Standard:
"Poor weather conditions are forecast across the UK today and we would like to reassure passengers that our colleagues are working closely with our airlines and air traffic control partners to get them safely on their journey as soon as possible. We encourage passengers to check their flight status with their airline for the latest information."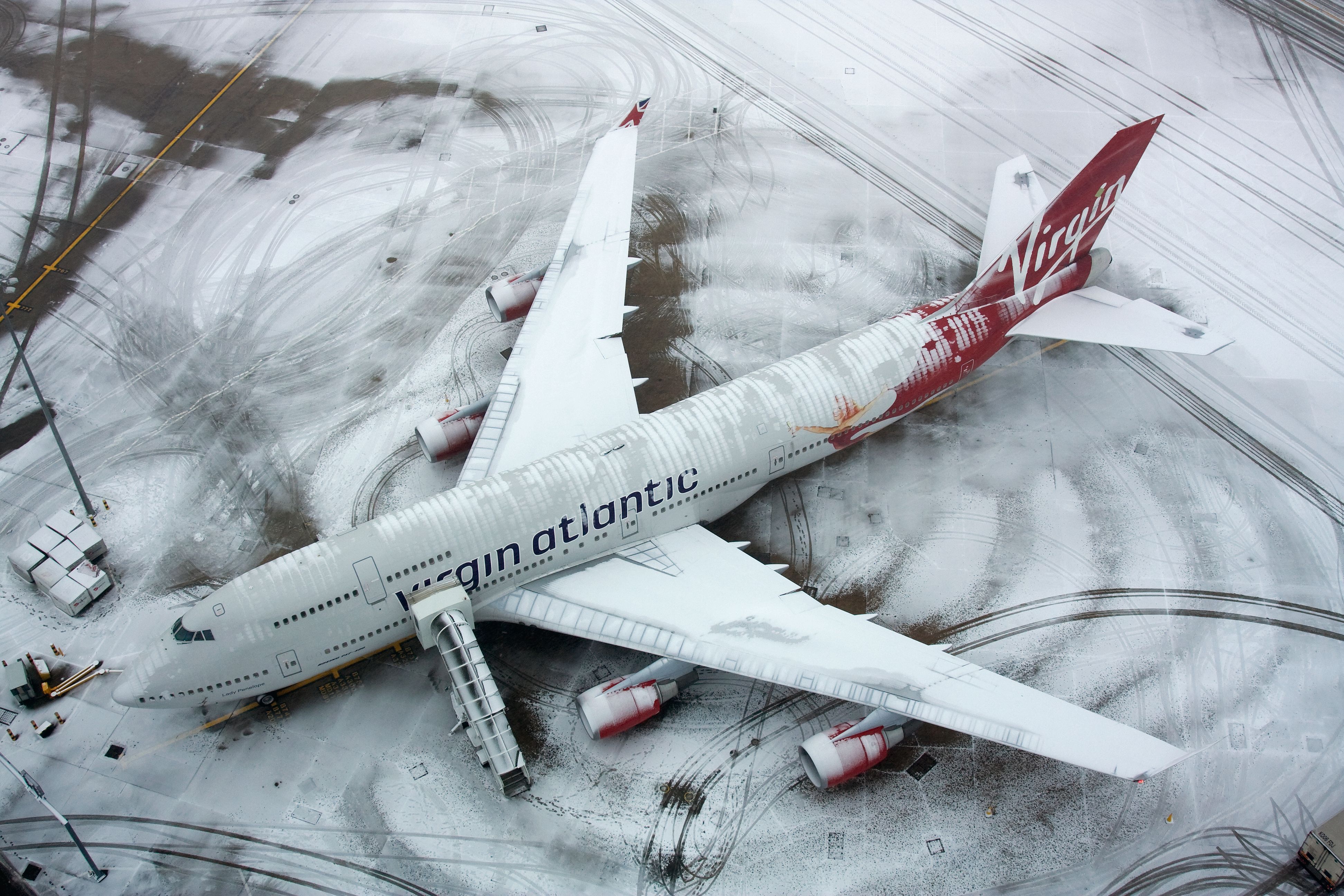 Photo: Getty Images
A glance at Heathrow's departures board reveals that most of the canceled flights are from British Airways, with dozens of BA flights canceled in the last hour alone. According to British Airways, authorities at Heathrow have restricted hourly flight movements, which has caused significant delays. The airline said
"We are very sorry that like other airlines we have had to reduce our flight schedule at Heathrow today due to the adverse winter weather conditions. We are taking steps to ensure as many customers as possible can travel as planned. We have apologized to our customers and are offering to refund or rebook them on alternative flights, and provide refreshment vouchers and hotel accommodation if required."
Some passengers have taken to social media to bemoan the lack of help from airport authorities, while others have complained of being stuck on planes waiting to be de-iced.
Stansted escapes the chaos
While LHR was forced to suspend some of its services, London Stansted Airport managed to avoid significant disruption, although several services were delayed due to ice. One passenger said travelers were stuck aboard the plane for hours while waiting to be de-iced, telling The Mirror:
"The temperature here is around -2C, it took them forever to get the deicing truck to us. We were supposed to start at 8:20 a.m., but were still sitting on the runway at the moment. So that's a two-hour delay."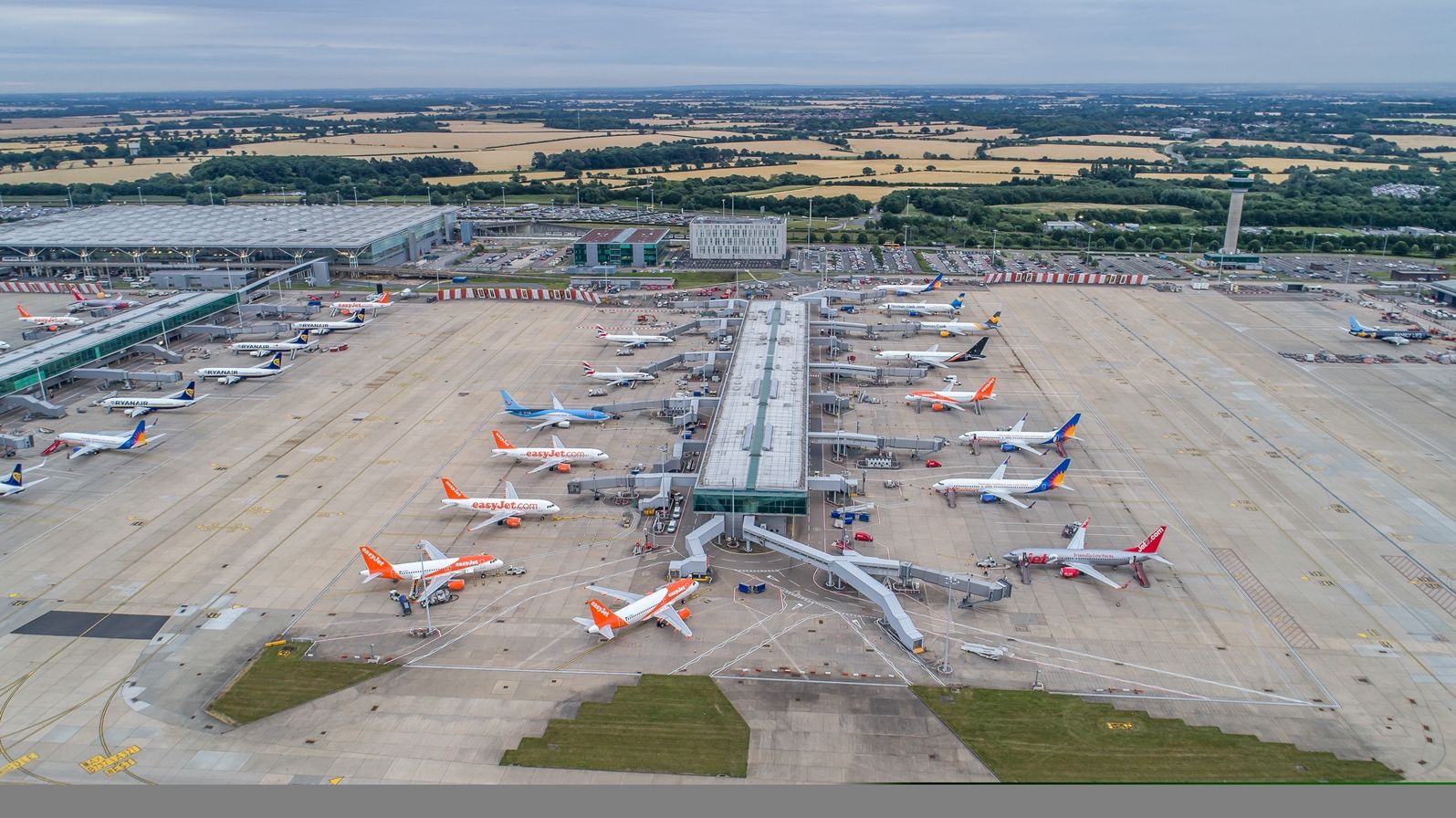 Photo: London Stansted Airport
Gatwick Airport also doesn't seem to be coping well with the ice, with passengers reporting that the airport only has one de-icing machine. Simple Flying has reported on other UK airports working under the ice including Manchester Airport which was forced to close both runways yesterday. Additionally, Dublin Airport continued to cancel flights amid the severe weather, with around 50 services affected yesterday.
Bad weather to continue
The unfavorable weather conditions are unlikely to abate, according to the latest guidance from the UK Met Office. The Weather Authority has issued multiple Amber Weather Warnings for fog, snow and ice across the UK, with snow expected in London and the southern counties later in the day. Met Office Chief Meteorologist Steve Willington said:
"It will remain cold, with daytime temperatures remaining just a few degrees above freezing in many places over the coming days, and overnight temperatures falling to -10C or less in isolated places."
Why do you think Britain has problems with snow and ice? Have your travel plans been affected by the weather? Let us know in the comments.