US – PowerGPU, the leader in custom gaming PCs, offers the perfect solution for busy gamers who don't have the time to research, buy, and assemble all the necessary parts for their gaming PC. The pre-engineered machines are expertly crafted using the highest quality parts from leading manufacturers and are all backed by comprehensive warranties. The company offers a range of customization options for players looking to upgrade or modify their machines to suit their specific gaming needs. Systems are carefully optimized to ensure peak performance and reliable operation for years to come.
All PowerGPU PCs come preinstalled with the latest operating systems and drivers, so gamers don't have to worry about compatibility and system stability. The latest addition to the company's lineup, the PowerGPU gaming PC is powered by AMD Ryzen(TM) 7000-series desktop processors or 13th Gen Intel Core desktop processors, delivering superior performance and immersive gaming experiences. With the new line of 40 series graphics cards, gamers can enjoy fast gameplay and stunning graphics without worrying about compatibility issues.
PowerGPU's skilled craftsmen have years of experience in streaming, gaming, video editing and more. These professionals use their knowledge and skills to ensure customers get the best possible gaming experience from their custom PCs. Each PC is meticulously hand-assembled, tested and tuned in-house to ensure the highest quality performance. With their Zero Bloatware policy, customers can rest assured that their systems remain free of unnecessarily installed third-party software that can slow down and destabilize the performance of their PCs.
Along with its pre-built machines, PowerGPU also offers a wide variety of accessories including keyboards, mice, headsets, monitors, and more. Customers can also enjoy a range of services such as B. PC upgrades, optimization and stream setups. The company offers worldwide shipping and a streamlined bulk order option for those who need to buy multiple PCs. Free lifetime technical support is also available for all gaming PCs to ensure customers have access to advice and assistance with any issues that may arise during the life of the product.
Content creators and gamers looking for the ultimate gaming experience should turn to PowerGPU for their custom gaming PCs and accessories. With its innovative customization options, excellent guarantees, and top-notch customer service, this company is sure to offer the best gaming experience one could ask for. Customers can take advantage of the free estimates to get the perfect PC for their gaming needs. Additionally, financing options are available for those who need them, making it easier to get the system of your dreams without breaking the bank.
PowerGPU is located at 762 Park Ave., Youngsville, NC, 27596, USA. To get a custom PC estimate based on your budget and PC usage, or to learn more about PowerGPU, visit the company's website.
media contact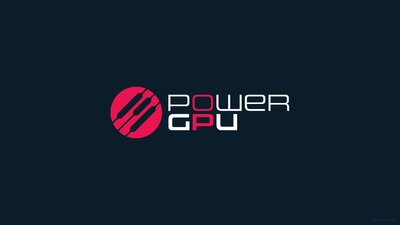 Name of the company
PowerGPU
contact name
Stephanie Martinez
address
762 Park Avenue.
city
Youngsville
Federal State
NC
postal code
27596
country
United States
website
https://powergpu.com/