New Zealand on Tuesday passed a tough new package of anti-smoking laws banning the sale of tobacco to future generations as part of the county's effort to create a "smoke-free future", officials say.
The legislative package passed by Parliament bans the sale of tobacco to anyone born on or after January 1, 2009 and carries fines of up to US$95,910. The number of businesses licensed to sell tobacco will also be reduced from 6,000 to 600 by the end of 2023, according to Reuters.
"This legislation is accelerating progress towards a smoke-free future," Deputy Health Secretary Ayesha Verrall was quoted as saying by the news outlet.
"Thousands of people will live longer, healthier lives, and the healthcare system will be $5 billion better off not having to treat smoking-related diseases, including numerous cancers, heart attacks, strokes and amputations," she added.
CALIFORNIA VOTE LEADS TO BAN OF FLAVORED TOBACCO PRODUCTS
Lawmakers voted 76-43 along party lines to pass the law.
The libertarian ACT party, which opposed the law, said many small corner shops, known in New Zealand as dairies, were going out of business because they could no longer sell cigarettes.
JUUL LABS PAYS 1.2 BILLION $ FOR ROLE IN TEENAGE VAPING EPIDEMIC
"We oppose this law because it's a bad law and it's bad policy, it's so direct and simple," said Brooke van Velden, ACT deputy chair. "There will be no better results for the New Zealanders."
She said the phased ban would amount to a "nanny state ban" that would eventually create a large black market. She said the ban never worked and always ended with unintended consequences.
GET FOX BUSINESS ON THE GO BY CLICKING HERE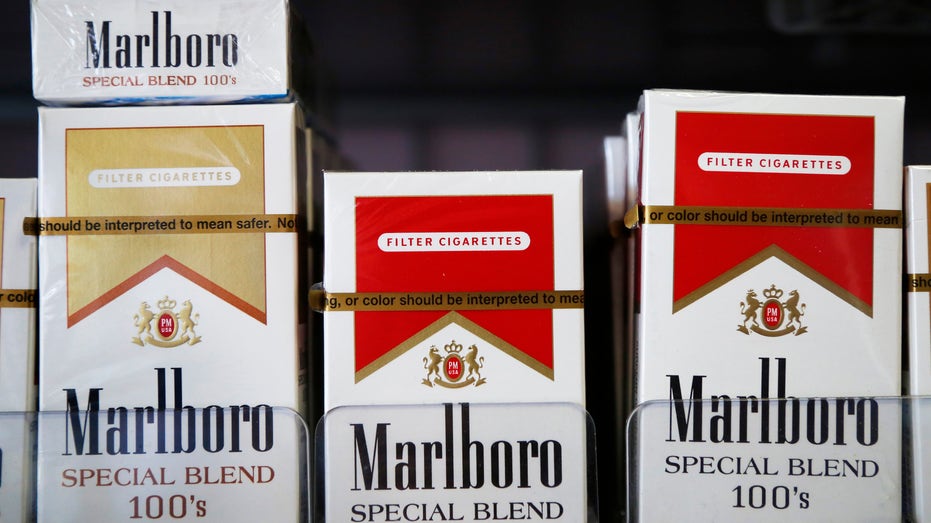 The law does not affect vaping, which has already become more popular than smoking in New Zealand.
Statistics New Zealand reported last month that 8% of New Zealand adults smoked daily, up from 16% 10 years ago. 8.3% of adults now vape daily, up from less than 1% six years ago.
The Associated Press contributed to this report.