A makeshift hospital for COVID patients is under construction in China's southwestern megacity Chongqing on Tuesday. Photo: CNS/AFP via Getty Images
A new COVID disaster hits China, with surge in infections prompting return of lockdowns, including in some manufacturing areas supplying the west.
China reported a record number of infections this week amid lockdowns and mass testing fueling unrest and clouding the country's economic outlook. Schools in Beijing returned to online teaching.
Why it matters: In addition to the human misery for the most populous country on earth, the effects will be felt around the globe, Axios China author Bethany Allen-Ebrahimian reports from Taipei.
supply chains likely to be disrupted, raising prices in an already strained global economy.
There were rare protests today in China's extreme western region of Xinjiang. Crowds shouted at hazmat suits after a deadly fire sparked anger caused by prolonged COVID lockdowns. Reuters reports.
"End the lockdown!" shouted protesters in the Xinjiang capital, Urumqi, where an apartment fire killed 10 people.
What's happening: The moment of truth for China's zero-COVID policy has finally arrived.
Either party leader will have to put much of the country into draconian lockdowns, as we saw at the start of the pandemic – or decide it's time to learn to live with COVID.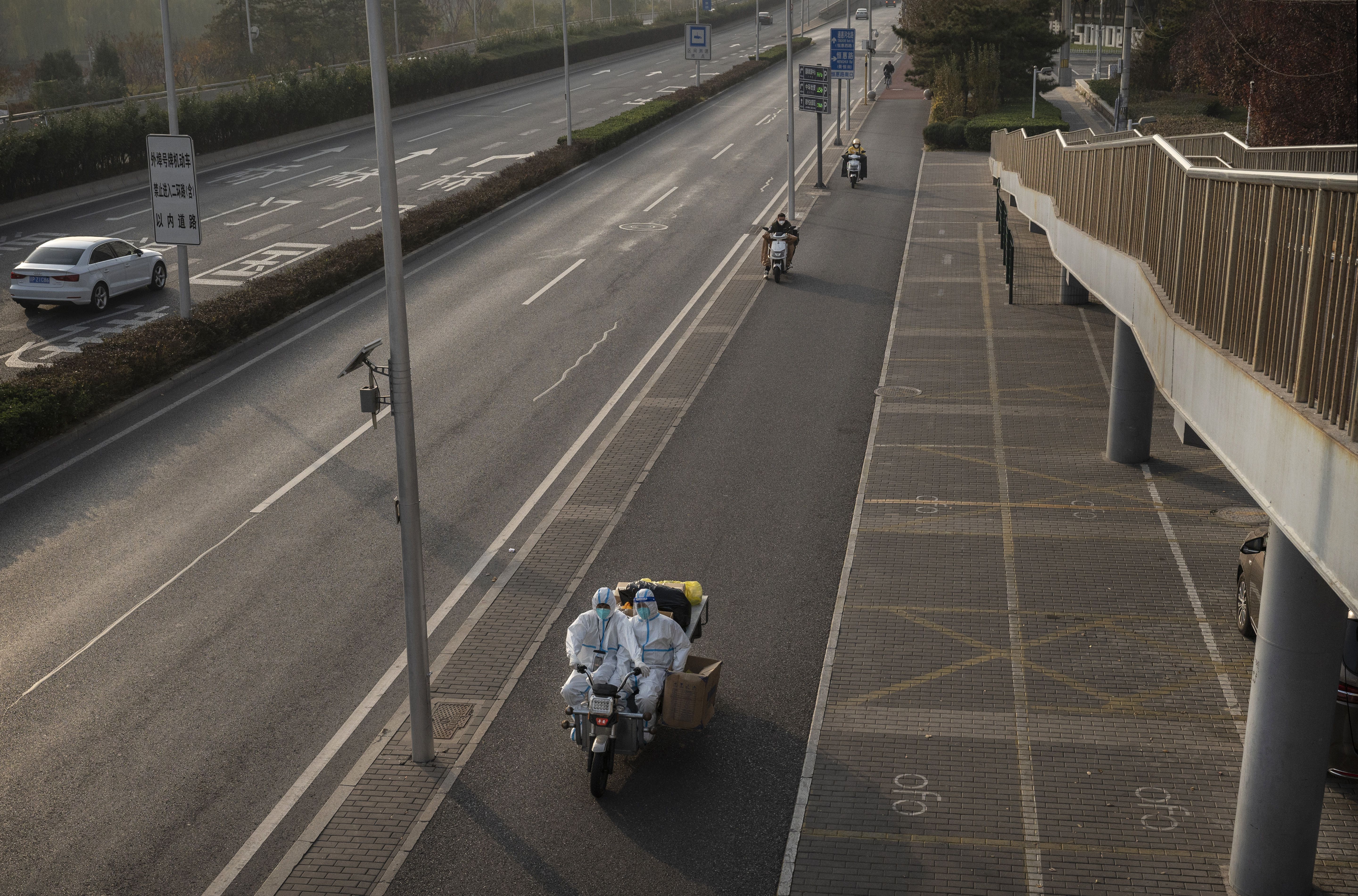 Reality check: China's doctors have warned Xi Jinping that the health system is unprepared for the massive outbreak likely to follow the easing of strict anti-COVID measures. The Financial Times reports.
vaccines made in China, that don't use the mRNA technology used by many made in the West, are not as effective as those made in the US, and China has worryingly low vaccination rates among the elderly.
But the number of cases in China is actually still very low for everywhere except China.
The big picture: "Zero-COVID" restrictions have hurt the economy and undermined people's trust in government.
That's a blatant about-face from the peak of the pandemic. At the time, many Chinese felt that tight central control protected them better than any other model of government in the world.
But it is exactly the model this has thrown China into its current predicament. Xi tied his reputation and the party's legitimacy to the success of "zero COVID."
Between the lines: The Chinese leadership made a big, politically motivated mistake. They resisted importing Western-made mRNA vaccines (including Pfizer and Moderna) for their citizens. These vaccines have only recently been made available to foreigners.
That's probably because of Beijing's major vaccine diplomacy push: Chinese officials touted their own vaccines as the best and safest.
It was politically unpalatable to Admit "defeat" and allow the Chinese to get more effective – but Western-made – jabs.